As children develop they usually hit developmental milestones like taking their first steps, saying their first words or eating solid foods at about the same age. However, children are individuals so if they don't reach a milestone when expected to, it doesn't always mean there is a problem with their development.
Some children may struggle to complete some of the standard checks because of experiences they may have so far. For example, a child may not be able to successfully build a tower of blocks by a certain age if they haven't done that so far as part of play or they may not recognise images of a birthday cake with candles if they haven't seen one.
If you are concerned about your child's development the first step is to talk to your GP, health visitor or nurse, if you have one. Tell that what it is that is concerning you and they will be able to offer you advice or may suggest your child be referred to a community paediatrician or a specialist depending on your concern.
You can find out more about health visitors and community paediatricians here. 
Each child born in England is issued with a Personal Child Health Record. This is currently a red book with different sections for development milestones, immunisations and height and weight details. Some sections will be completed by health professionals when they see your child and others are checklists for you to consider and respond to. Try to keep the book up to date and remember to take it with you when you see your GP or health visitor. This will help you to see if your child may be slow in their development as it is never too early to ask for help for your child.
You can find out more about Personal Child Health Records here.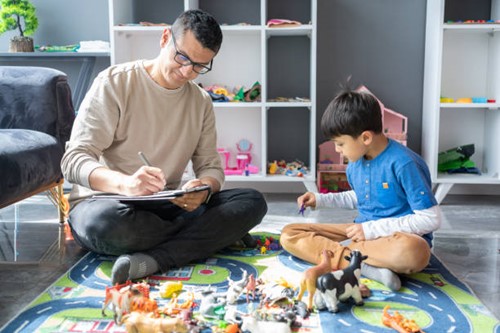 Health Information Guides From Contact

Read about Dental Care and how to support a child with this.
Read about Hearing Care, how to spot signs of hearing problems and how to look after your child's hearing.
Read about Eye Care, eye tests and sight impairments. 


Last updated: 12/4/2022