Travel Training
Wakefield Independent Travel Training is one-to-one travel support for young people with special educational needs or disabilities (SEND). The Travel Trainers aim to teach children and young people the skills, knowledge and confidence to use public transport and a specific route, such as to school or college on their own.
The team primarily work with students in receipt of an Education, Health and Care Plans.
 The aims of Independent Travel Training are to:
Increase a young person's independence and use of their own initiative
Provide greater freedom and further develop their social skills
Become less dependent on friends and family
Open opportunities for learning, work and training
Overall increased confidence and independence for transition into adulthood
For further information around eligibility or an application form please contact the Independent Travel Team on 01924 306348 to request an application form.
https://www.wakefield.gov.uk/schools-and-children/schools/going-to-school/travel-transport/independent-travel-training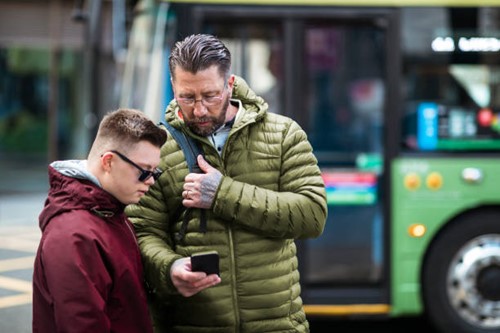 Housing 
As you move into adulthood you may need to find somewhere to live and leaving home is one of the most important decisions you will ever make. Before you leave home you need to be sure that you are ready for independent living. Ideally you should stay with your family until you can move out in a planned way so nothing is rushed and everything runs smoothly. The best time to move out is when you feel ready, have support to move out and have already made a plan.
It can be very difficult to find somewhere to live and it can be hard to pay your bills. You could find yourself in difficulty or even homeless so it's important you consider all options available and pick the best option for you. As with employment, good places to look for accommodation can be in your local newspaper, on noticeboards in supermarkets and on the internet. 
This Energy Saving Guide has been made for young people by young people. It can help to save money and stay safe at home.
Financial Support 
Financial support and/or benefits may be available to help you with additional costs that may arise. 
Last updated: 12/4/2022