Transition to Adult Services 
There are 3 Transition Social Workers (TSW) in Wakefield who sit within the Community Team for Learning Disability (East). If you have a children's social worker they may make a referral for a transition assessment, with your consent. You can also refer yourself for a Transition assessment, this can be done via social care direct – 0345 8 503 503. You will be allocated a TSW some time when you are 17 years old. The TSW will complete an assessment which looks at all of your needs. They will ensure you are fully involved and informed in this process as you transition into adult services. They will work alongside your current children's social care, health and education professionals.
The TSW will ensure you have access to independent advocacy if you have "substantial difficulty" in being involved in the care and support 'processes' and have no appropriate individual(s) - carer, family or friend - who can support you in this.
Your TSW will aim to complete the transition assessment at the most appropriate time for you. If you have unmet needs, they will provide services to meet those needs. You will be offered an individual budget which may be taken in the form of a direct payment, Individual service fund, a personal health budget, a managed account or a mixture of these.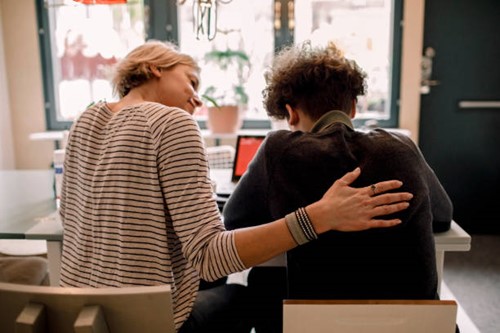 They will consider your eligibility for Continuing Healthcare funding. Eligibility decisions for NHS CHC are 'needs based' and rest on whether your need for care is primarily due to your health needs. This is referred to as having a 'primary health need'. There are instances when a person's nursing or health needs mean they do not have a 'primary health need' but their needs are clearly above the level intended to be covered by NHS funded nursing care. In such cases joint funding by the CCG and local authority will be appropriate.
Your TSW will explain to you about the financial assessment and possible financial contribution/charges towards your care services. Services provided by the NHS are free whereas those arranged by social services are means tested.
The TSW will look at if / or what support you need to manage your finances. They will also explain that access to transport provision is different to that when you are a child.
The Mental Capacity Act 2005 also applies to all young people from the age of 16yrs, and needs to be considered throughout the transition process.
The transition assessment will determine whether you are eligible for care and support from adult services. Generally, an individual will have eligible needs if they meet all of the following:
They have care and support needs as a result of a physical or mental condition;
Because of those needs, they cannot achieve two or more of the outcomes specified;
As a result, there is a significant impact on their wellbeing.
The specified outcomes detailed in the Care Act 2014 are whether you can, alone, within a reasonable time and without significant pain, distress, anxiety or risk to yourself or others:
Maintaining a habitable home environment;
Managing and maintaining nutrition;
Managing toilet needs;
Maintaining personal hygiene;
Being appropriately clothed;
Developing and maintaining family or other personal relationships;
Making use of necessary facilities or services in the local community;
Accessing and engaging in work, training, education or volunteering;
Carrying out any caring responsibilities for a child;
Being able to make use of your home safely.
Download the transition service overview sheet for more information.
Contact the Transition Social Work Team at learningdisabeast@wakefield.gov.uk or telephone 01977 723922
Last updated: 12/4/2022